Mercedes made a statement in Brazil Gp after a failed wing test by 0.2mm on one side. Toto and Mercedes were furious about the decision to disqualify Lewis Hamilton for the sprint and start at the back. In this section, we look into how the wing issue developed and what are Mercedes Engine Plane for the remaining three races and the role FIA played in all of that?
The Mercedes Disqualification
Remember when Sebastian Vettel was disqualified in Hungary that was a technical infringement. There are two types of codes, Sporting code and Technical codes and when there is a sporting code violation it's generally a case by case penalty but in the case of Techincal codes violation, it's a slam dunk penalty or disqualification.
Mercedes and Toto knew that but cried foul all over the media. Their argument is that only one side was damaged and so it must have broken during the run. But these wings are made of space-age tech and if there is a breakage, there will be tell-tell signs of a loose hinge or coupling.
Mercedes according to the FIA was not able to prove beyond reasonable doubt that it was damaged. Redbull and other manufactures, when parts are damaged they report to the FIA and get it fixed during Parc Ferme rules. Why didn't Mercedes do that? What happened to the pre-run checks for the teams where is the log of that. No idea.
In the document, they recognized it but didn't explain why the team was not allowed to fix it. There is no mention of the team scrutiny before the run, was it logged and other barrages of loose ends that validate the argument and the decision made.
Like everything with the FIA, this inconsistency and lack of clarity are unjustifiable. When there is clarity Toto and Mercedes will take the explanation and level it. There is no unnecessary drama in the media and press from the teams involved if there is more clarity in the explanation and no loose ends.
The Lap 48 Incident between Max and Lewis
During the Lap 48 incident, the Onboard footage was missing for so much time. The FIA finally released it only after two days yesterday. People were agonizing over the fact that they want to see the steering input of Max Verstappen during the incident and there are rumour mongers and trigger happy F1 Twitter fans who blamed the FIA for taking Verstappen side on the incident.
As Martin Brundle suggested in 2016, FIA can access all the telemetry data and can pull up live feeds from 26 onboard cameras. during and after the race. Before 2016 though the argument holds value, because there weren't many cameras onboard due to bandwidth limitations.
In the race today when Lewis started to get close to Max they switched to Max's rear-facing camera which is something that is fairly standard to do in that scenario as that is the camera most relevant if there's nothing ahead but a car close behind.
They do have the ability to record the footage from every camera on a car to internal storage on the car but that can't be downloaded until after the car is back in the garage after post-race scrutineering. Every car was carrying a camera from 2000 & when the system was upgraded to digital at the 2005 Japanese Gp that boosted the available number of onboards up to 9. It's only been since 2016 that they have been able to pull live feeds from every car & F1 is still to my knowledge the only series that is able to do that.
So Michel Massi and the team had data on the same. But could have done better. FIA has decided that this need no further investigation is looked at as a sore spot but understandable.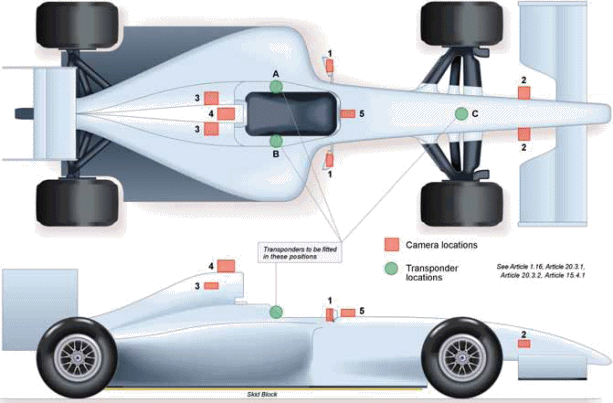 For a sport that has cameras for fun in helmets, suggesting it was missing onboard data is laughable. I'm all for letting them race, but I don't get the consistency between Verstappen/Hamilton incident yesterday and Norris/Perez in Austria which were near identical scenarios of attacking cars on the outside. Either both were good, or both deserved a penalty. It can't be one or the other. So no kerbs put a gravel trap.
Mercedes Engine Plan for 3 Races
Mercedes and Toto have confirmed, that it's going to be the same power unit for the last 3 races. Valtteri Bottas is playing a huge part in Hamilton's championship fight.
Many hypothesize that Mercedes were willing to sacrifice Bottas as far back as the Italian GP which was 5 races ago. Further, his subsequent ICE replacements were for R&D purposes more than typical wear and tear on a normal timeline. These PU's we're tuned for short life/extra pace and Mercedes needed evidence of longevity.
At Monza, Bottas got his new PU and was able to beat Lewis by nearly a tenth of a second in Qualifying. He proceeded to win the Sprint race and then snatch 3rd after starting 19th in a very impressive drive. Undoubtedly, Max and Lewis playing dog pile on the beach made that podium a reality, but no less, he climbed the grid.
Bottas go another PU in Russia, and there isn't a lot to say here because it wasn't the best drive he has ever had, but far from the worst.
In Turkey, Bottas had a phenomenal Grand Prix, getting his first win. For a guy who historically stinks in wet/damp conditions, he certainly made it count. Call it clarity about his future, I call it confidence in the car performing and less worry about pushing to the aero/grip limits in turns.
At the US Grand Prix, Bottas was once again fitted for a new ICE, one he is still running. This race was not his best display. 3 weeks later Lewis gets his new ICE and the rest is history. Mercedes spent 2 months testing Botta's engine wear dating back to September 12th. Now with this data, they are ready to make the final run in over the last 3 Grand Prix with a sneaky strategy that may see them give Lewis one more ICE before the season comes to an end.