With the hat trick win for Max Verstappen, Formula One comes is in Austria this week for Formula 1 BWT Grosser Preis Der Steiermark 2021 also known as Styrian Gp. In this section, we see the track, weather, and expectations of the fans as we head into the second race of this triple header.
History of Styrian Gp
Located among the fantastic Styrian mountains, the Redbull Ring has been hosting Grand Prix on and off since the 1970s. This layout of the circuit is the result of Hermann Tilke who made the circuit shorter and more modern, after the purchase by Redbull in 1995-996. It was homologated by FIA as a grade 'A' circuit. Bernie Ecclestone canceled the contract for the race in 2004 because the Austrian government supported anti-tobacco legislation in the European Union and was back on the calendar in 2014.
Track in Redbull Ring
With the length of 4.318 Km, the track's first half rewards power, as the cars blast along three straights separated by a pair of uphill right-handers. Carlos Sainz holds the lap record in 2020 McLaren. A special feature of this racetrack is the difference in altitude (maximum uphill slope of 12 %, maximum downhill slope of 9.3 %). Starting from the 2017 Austrian Grand Prix, the kink after Turn 1 was recognized as Turn 2 by the FIA after MotoGP described it as Turn 2 during their races at Austria. And the first turn was renamed Niki Lauda Kurve in 2019. Styrian Gp will host fans for the first time after the pandemic in 2020.
Expectations
Redbull is absolute favorites as we head into Styrian Gp, but Bottas has won two times here in the past. For Hamilton though it's a track where after his victory in 2016 he has never won here. The setup preference of bottas and the Mercedes is well suited for the track. Ferrari will make gains in the slow corners of the track but Mclaren will be over the top in the two straights. The setup required is of Low downforce and high speed hoping to control the car using driver skill in the lower part of the track. Max and Perez will be flying they use this setup.
Timings of Austrian Gp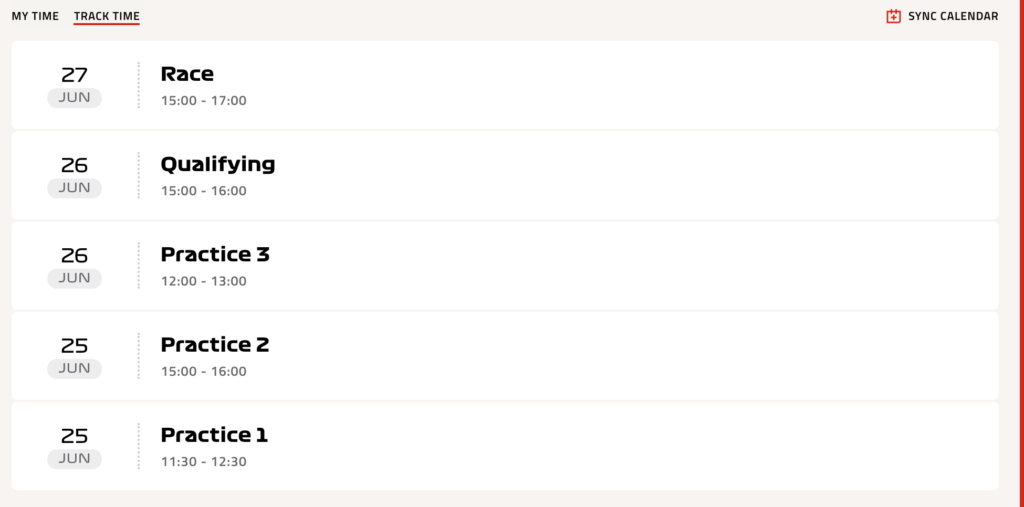 Weather Predictions
Race tracks don't come much more picturesque than the Red Bull Ring, set in an idyllic natural bowl in the Styrian mountains. That makes for a pleasant environment for a Grand Prix. While the battle for the lead will not be as pleasant as the location but a rain-soaked F1 is just what is needed to pour more gasoline into this burning Championship.