It's Styrian Gp. The Round 8 of the Formula One World Championship is in Redbull Ring this week. In this section, we look into what went down on Thursday.
Silverstone Full Attendance
Lewis Hamilton and Lando Norris have welcomed the news that Silverstone will be able to welcome a full crowd at this weekend's British Grand Prix.
"I can't tell you how excited I am to see people and firstly to see the British crowd because it is the best crowd of the whole year and obviously last year we didn't have them," he explained. "So to be able to see them and feel the energy they bring into a weekend obviously, of course, I watch the news, I know about the cases going up massively in the UK. So on that side, I worry for people, naturally."

Lewis Hamilton
"I'm very, very happy, delighted, in fact, that we can have the British fans back, and all of them as well. I look forward to it. We missed it a lot last year, especially during two races there. It's been nice slowly having more and more fans through this season already here and there. So to go back to my home race, the first Sprint race weekend, we have that to look forward to, the fans have that to look forward to. But just to have them all back and feeling more normal again is something I'm very excited for."

Lando Norris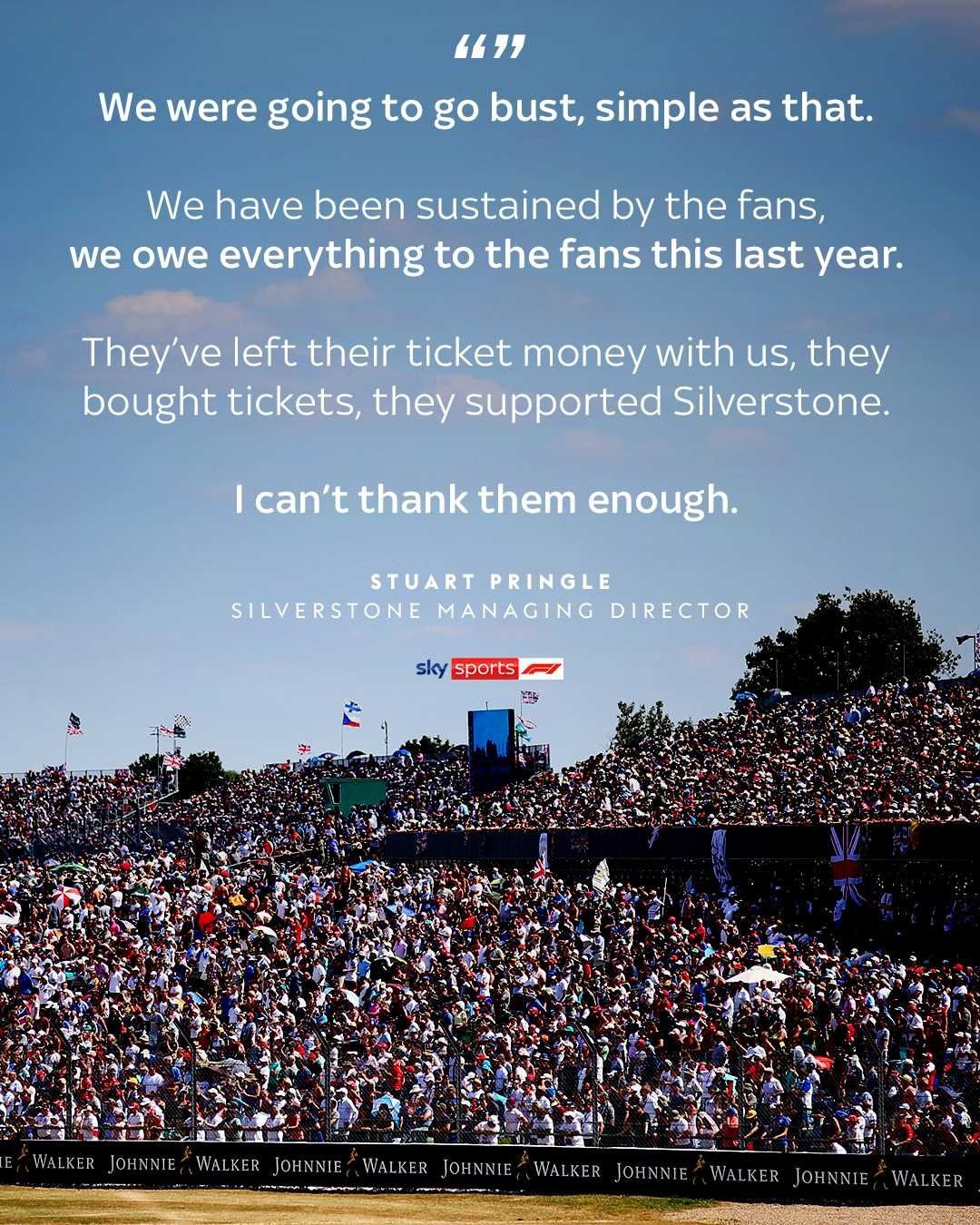 Contract Talks
Perez and Hamilton revealed their contract talks with their respective teams. Sergio Perez is in a positive mindset that his talks will be fruitful.
"There will be some downtime where we can speak about it and hopefully it doesn't take too long, because I don't have a good experience when you take that. But I see it as a natural thing; once you are comfortable with the team working with them and the team working with you it is something that should happen naturally, happen very smoothly, and we should just take it out of the season and just focus on the right stuff."

Sergio Perez
"We are hoping to get it done much faster than we did last time; we don't want to fall into the same trap. And it's quite chilled as well – we always talked about not wanting to do it mid-season because it would be a distraction – but we've done it in a way that it's light-hearted."It's not intense, it's not causing trouble, and good communication as always with Toto. So I hope we have something soon."

Lewis Hamilton
Team Mate Praises in Styrian GP
Hamilton and Verstappen were all praise in the runup to the Styrian Gp. On enquring about Williams Geroge Russel being a hopeful for Mercedes in 2022. Hamilton was quick to defend his teammate Valterri Bottas.
"I think we've worked well as a team for many years, as I've always said, and Valtteri has been the best teammate overall, and when I say teammate it's not just about driver performance; it's about team morale, it's about how you work in the teammate environment."

Lewis Hamilton
Verstappen was very supportive of Sergio Perez too.
"Of course, I knew Checo before – not as a teammate, so it's a little bit different – but I think so far it's been great and to be able to work together now upfront to get the best result for the team is what you want. For sure, I would want that to continue. And yes, he's a great teammate and we can have a lot of fun as well; we don't always need to talk about cars and set-up and stuff."

Max Verstappen
Senior Junior Relationship
Mick Schumacher and Sebastian Vettel seems to getting along good. Sebastian Vettel has been helping out young mick in many ways
Bottas Explanation on Radio Message
Styrian Gp Press conference saw Bottas very cool and calm like always and he rubbishes Mercedes clashes.
"I can be very direct on that, that perception is completely false We have a good relationship with the team. There are no issues. Those kinds of situations, they're normal. I'm sure that not all the things have been broadcast in the past, and what has brought us this far as a team has always been being direct, and has always been honest on your feelings, and if you feel there is a place for improvement. So it's nothing new, and everything is good."

Bottas
Mercedes are 37 points behind Red Bull in the Championship ahead of the first of two races at the Red Bull Ring, at which they won both the Styrian Gp and Austrian Gp.