It was anyone's game after a Yellow-ridden Practice session as we head into the Azerbaijan Gp Qualifying. With the 4 Red Flags, Sainz, and Tsunoda on the wall in the final stages it was what you call a Havoc of a session. But Mercedes has made a comeback with Lewis in 2nd. With Verstappen in 3rd and Gasly in 4th, the First corner VSC or a full safety car is imminent at this point.
Red Flag Start
Lance Stroll was the first to bring in the Red Flags spoiling everyone's Q1 attempt. Leclerc at this stage is the only one who has done a timed lap. William's Mechanics used this time to pull off a stunning work to fix George Russel's car and he is ready for the run.
As the session is restarted Verstappen and Perez quickly went to the top. Meanwhile, everyone's flying lap came to an end as the Italian Antonio Giovinazzi binned his car in Turn 15. Mercedes has 9 mins to put in a Lap and Hamiton is running out of tyre, patience and pace.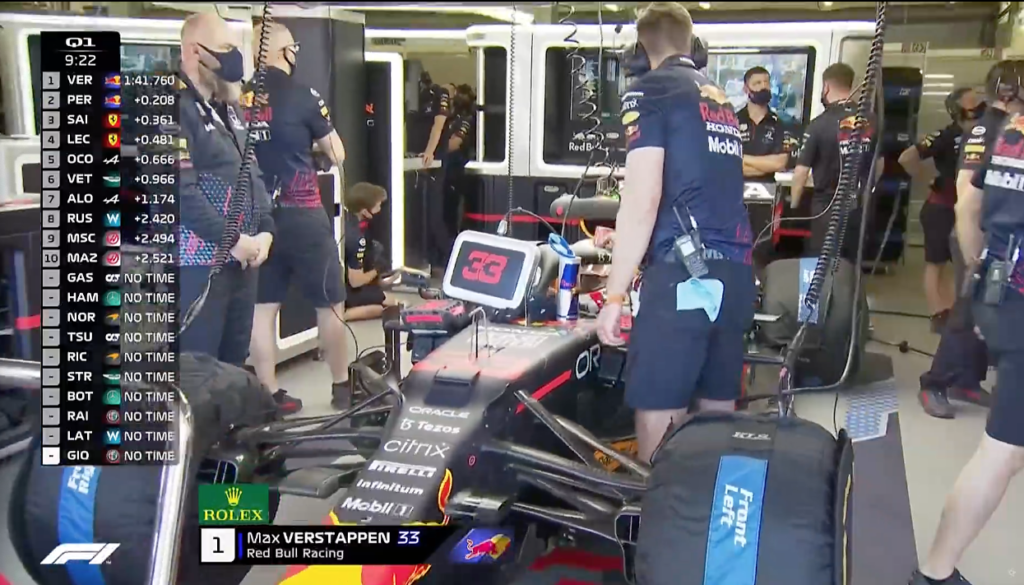 Hamilton Towed his way into the top of Q1 and Riccardo in 8th. Lando Norris is being investigated for speed violation under a red flag which will be investigated after the session. As we end our Azerbaijan Gp Qualifying 1 we see the usual suspects of Haas and the shunted cars out. Mr.Saturday as always is safely through to Q2 with his teammate Latifi missing out by a whisker.
Mexican Standoff
Aston Martin should be penalized for that release. Hamilton is finding grip and Speed in Sector 3 but Bottas is nowhere near him. As the cars look for a massive toe into the 2.01 km straight everyone is slotting behind everyone for the slipstream. Right, when everything is boiling down to the wire Ricciardo binned it in the wall at turn 3. His shut caused Vettel and Ocon to abort the lap and miss out on Azerbaijan Gp Qualifying Q3.
As when everything was bubbling in Q3 it was Charles Leclerc who took a massive toe of Hamilton and pipped to P1 to put in an early lead. Little did he know that it was a saving grace at the later stages as Yuki Tsunoda crashed at the final stages of the Azerbaijan Gp Qualifying to bring out the red flag for another time.