Austrian Gp 2022, Round 11 of the Formula One World Championship is likely to be Wet. It seems Formula one is taking the rain wherever it goes. With the new floor scandal slowly brewing, it is going to be an interesting weekend for these developments. Will Redbull be the quickest car? or does Ferrari has something up its sleeve. In this section, we look into all that is to know about the upgrades in Austrian Gp.
Mercedes in Austrian Gp
There are no upgrades yet after the floor upgrade in Silverstone. But the mood in the team is positive. Having a reliable PU means that they won't be spending any money trying to "fix gremlins" and can fully focus on an upgrade that will bring performance before the MGU-K and ERS freeze. The indication that Mercedes is moving in the right direction in terms of upgrades means that they can soon enough start bringing parts that enhance and optimize performance. Their target might be French Gp in 2 weeks' time. But for Austrian Gp, they are keeping hold.
They might expect a podium if reliability problems in Ferrari and Redbull catch up again. Let see.
Red Bull in Austrian Gp
Redbull though they say they are in cost cap trouble seems to be bringing in parts almost to every Grand Prix. It may be because of the unreliability of the engine. For Austrian Gp, the Redbull has added a Central cooling exit, floor fences, and a new break disc shield version.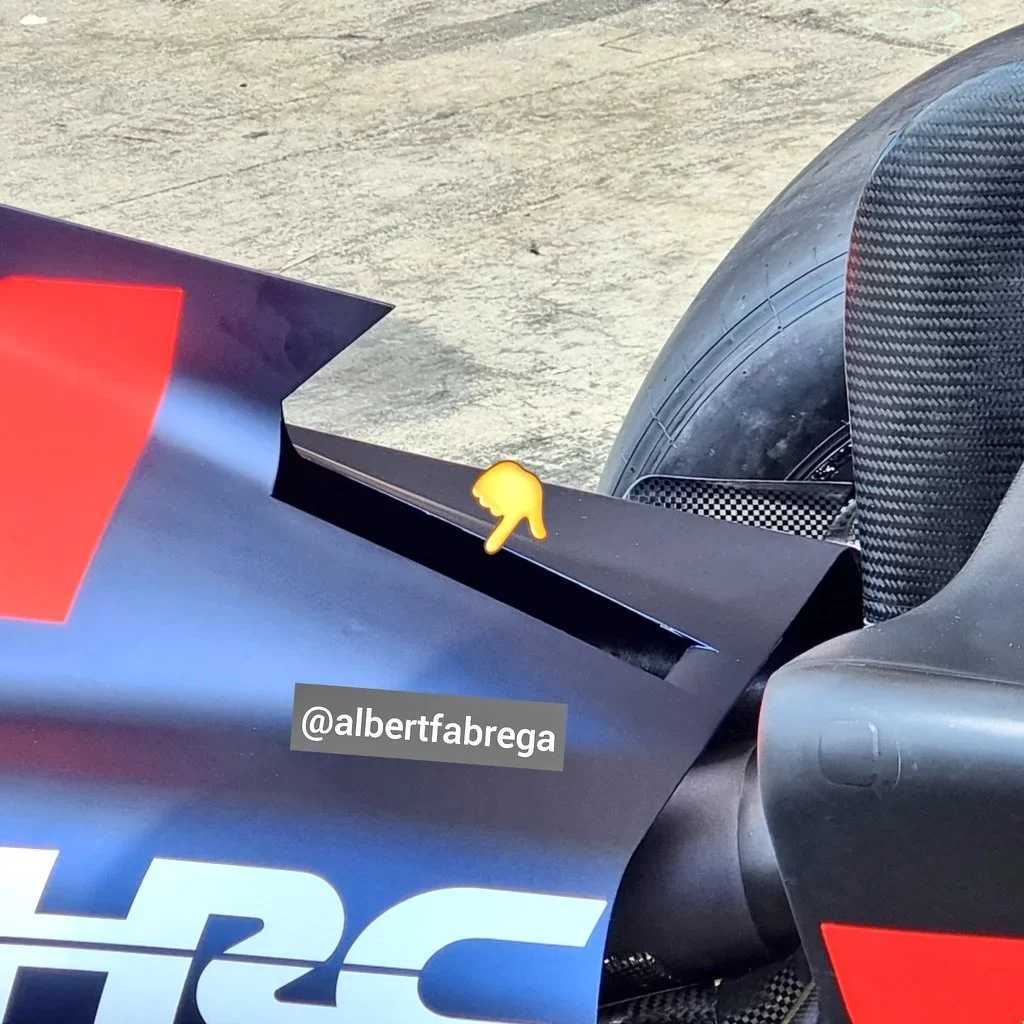 Other Upgrades in Austrian Gp
Mclaren which has said to be stopping the development of parts due to high inflation and other cost cap factors has brought in reliability and a Performance upgrade to its car. Rear wing end plate and a rear corner break duct modification.
Alpine has a new rear wing modification making it the 6th iteration of the same. Basically Alpine has a new rear wing configuration for almost every race now. Williams will have the new upgraded package running in albon's car for this Austrian Gp after the massive shunt in British Gp.
Ferrari Upgrades – Austrian Gp
Ferrari has upgraded their team dynamics by pacifying Leclerc for the massive strategy mishap during the closing stages. Mattia Binnotto has reportedly flown to Monaco to get Leclerc in shape and clear his mind about team dynamics. Ferrari can win the constructors easily if they keep their heads down.
Bottas will be staring from the back of the grid for he is taking a new ICE and other rafts of components in Austrian Gp.