As we go into Styrian Gp Qualifying, it's traffic and track limits who played the part. Verstappen is one pole, followed by Bottas and Hamilton. Bottas 3 place Grid penalties will see him in 5th behind Norris and Perez. In this section, we see what went down in Styrian Gp Qualifying.
By Thin Margins.
Q1 saw the infamous traffic jams as cars crawl in the out-lap in the softer compounds. Ricciardo made it to Q2 by 0.033 seconds while his teammate is a second faster than him. Oh, my word !!! Perez, Vettel, and Sainz almost made it at the last minute showing what is to come in Q3. Mr.Saturday was fantastic again putting his Williams in Q2 yet again. Yuki has a clean Q1 with the 4th fastest lap of them all. Alfa Romeo of Giovanazzi was fantastic in Q1 and made it to Q2 leaving Kimi out of Q3. As the Q1 ends Ocon and other runners were left out.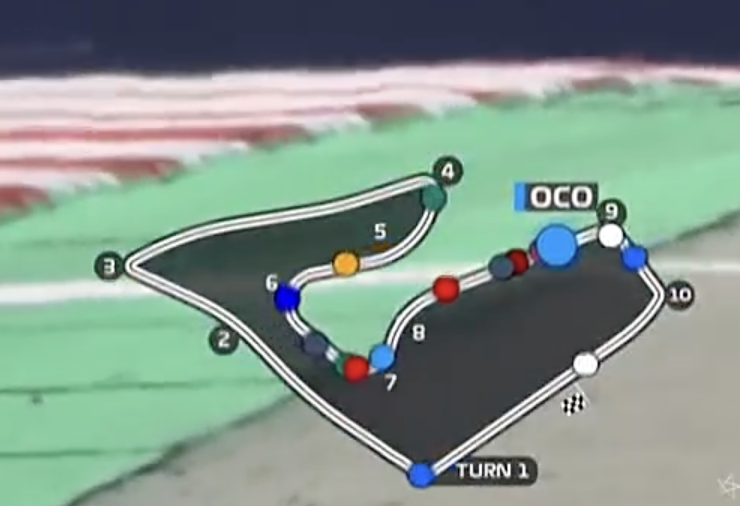 The Second Drivers
Both Carlos Sainz and Ricciardo was out of Q2. Carlos Sainz ran wide at turn 9 and his lap time was deleted. His teammate Charles Leclerc in 7th by the end of Qualifying. With Daniel Ricciardo in 13th if Carlos made it to Q3 the 3rd place championship battle would be still alive. The sister team of Redbull Alpha Tauri was racy and is in the top echelons once again.
Pierre Gasly with his P6 performance has not set a foot wrong and he is making it seem too easy these days with his pace. Tsunoda at P8 was at the wrong place at the right time with Bottas which handed him a three-place grid penalty. I am waiting to see the radio broadcast when Yuki and Bottas get into a tussle #badwords #fuckyou. It's time for Q3 in a brand new shiny set of soft in Styrian Gp Qualifying.
The Lap
Verstappen's Q3 run was fantastic he was almost up by 0.3 secs by the time he reached sector 3. 👌🏻 Lewis Hamilton was so close yet so far as he carried too much speed into Turn 9 and went off the track. It was the end of his run. Bottas then pipped him on to the 2nd place buHamiltonon will start 2nd after the penalties.