Portimao 2021, Portugal race week is finally here. The 3rd outing for this year's Formula one Championship returns to Portimao for the 2nd time. Let analyze the track, previous races, and a bit of history lesson.
History Lesson
The Autodromo Internacional do Algarve, known as Portimao was named after the port city nearby. Opened in 2008 it was completed in seven months' time. It made its F1 debut last year due to Covid's chewed schedule. The track has been the host of many events like Moto GP, Endurance Racing Series, etc. Though it is not the second instance of Portuguese Grand Prix Estoril Circuit was favored more than Portimao. Portimao track also hosted the F1 Testing in 2008 and 2009.
The Circuit
As with any Morden day circuit, In Portimao the elevations are baked inside the circuit, there is practically a hill in the middle of the track. Designed by Ricardo Pena, the 4.6 Km lap is like a roller coaster ride. Inspirations of Spa and Nurburgring can be seen in the design. The location of the track is almost perfect that Ayrton Senna's European home is half an hour away from the Circuit. The legendary Ayrton Senna won his first Formula 1 race at the 1985 Portuguese Grand Prix in what was a wet-weather masterclass around the Estoril circuit.
With 68.3 % of straights, hard braking zones, and some full throttling corners the drivers should have a heavy neck. The track is wide at 18 M at the end of 1st straight there is a lot of overtaking opportunities. 2020 had a damp start and a wet race, drivers fighting for grip and ice-skating across the track.
Turn 9 Named after Craig Jones, former World Supersport rider who was killed in a Motorcycle crash in 2008, is a corner that drivers plunge downhill into full speed left bend and accelerate uphill. Turns 9, 10, and 11 are an exciting series of corners to watch.
The Grand Tour, the first episode "The Hypercar Holy Trinity" was shot here in which McLaren P1, Porsche 918, and LaFerrari belted around the track.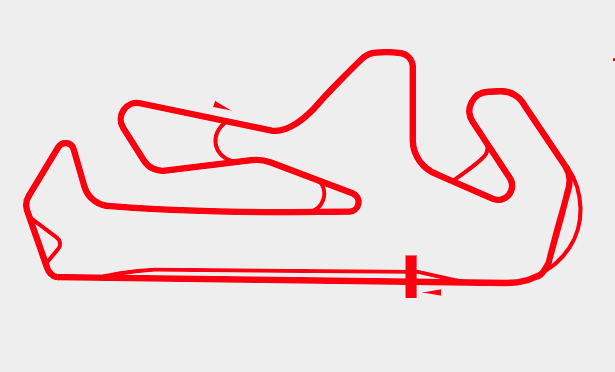 The Teams and Drivers.
Lewis Hamilton set the fastest lap record of 1:18.750 on lap 63 of the race in his W11, while his pole position time was 1:16.652. He says it's a hardcore circuit since you are just looking at the sky in some corners.
Bottas: "It's a really nice track. It's a bit different than many other places, just for the elevation and the blindness of some corners. It's just consistently up and down really, and some pretty cool corners."
Daniel Riccardo has raced here in their F3 days. Daniel wrapped his F3 Championship here and has fond memories of it. Sergio Perez competed here in 2009 GP2 days as well before 2020.
The Weather and Timings.
Missed the Action of Imola Gp? Read all about it here