The Inaugural round of the British Gp Sprint saw Max Verstappen making a super start and clinching the lead and never looked back. Hamilton tried to go round the outside but could make it stick. Bottas Soft tire Gamble didn't pay off either in British Gp Sprint.
Super Start Alonso
Alonso made six places in the start but kept losing them one by one as the soft tires life went off the cliff. But his First lap was so good that you can make it an educational video. Martin Brundle called it Text Book. Alonso dropped and stayed in P7 keeping Vettel at bay.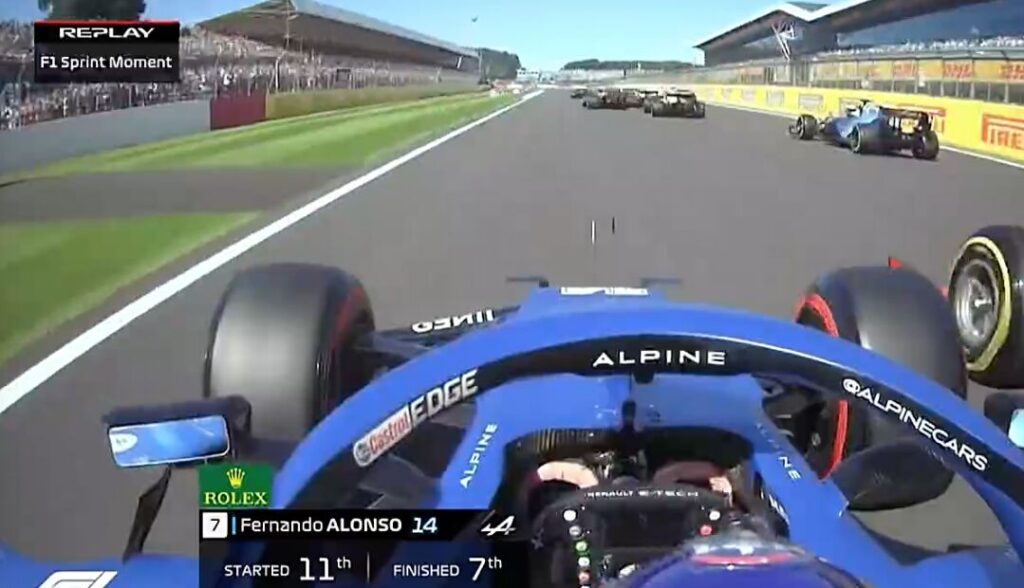 Sainz and Russel
Sainz and Russel made contact in Lap 1. Sainz was pushed off wide and the matter has been deemed an investigation after the race. He is down to 18th at the end of Lap 1. He is making places and but P11 isn't the place he wants to start. This showed everyone in a British Gp Sprint it can go both ways.
Pain for Perez
Perez dropped it on the exit of the corner by getting on the throttle early and spun losing all positions and the very important team game for Red Bull. But it is what it is and Perez was retired at Lap 16 to make changes in the car.
Format of Sprint
The Sprint Race, Yes it is a race, in my opinion, is a trailer and spoils the fun of Sunday Race. It needs some format tweaks. It's worth another try but it will do only good if there is much closer racing in the new 2022 car.