Yuki Tsunoda and Guanyu Zhou, are hitting the news for different reasons this week. None of this news is good nor bad but begs a lot of questions. In this section, we dive a bit deep into the theories that may influence the whole of F1 surrounding Yuki and Zhou.
Yuki Tsunoda
Yuki's arrival in Formula One at the start of this season was one of the important and most discussed aspects in the driver market last year. The 21-year-old rose to fame and landed the F1 seat in consecutive years in F3 and F2 and to F1 was considered a great achievement.
During the announcement in December 2020, Honda's motorsport boss Masashi Yamamoto said it was a "Long-cherished wish" for Honda to have a driver of Japanese descent in F1 after a long gap. After Kamui Kobayashi's last season in 2014, a Japanese driver is missing from the podium.
Yuki Tsuonda's performance in 2020 in F2 saw 3 Wins, 7 podium's, 4 Poles and 2 fastest laps with the best finish of 3rd in the standings during his stint at Carlin. Though there were many stable and consistent drivers in F2 which are at a higher level than Yuki, why has he superseded to F1?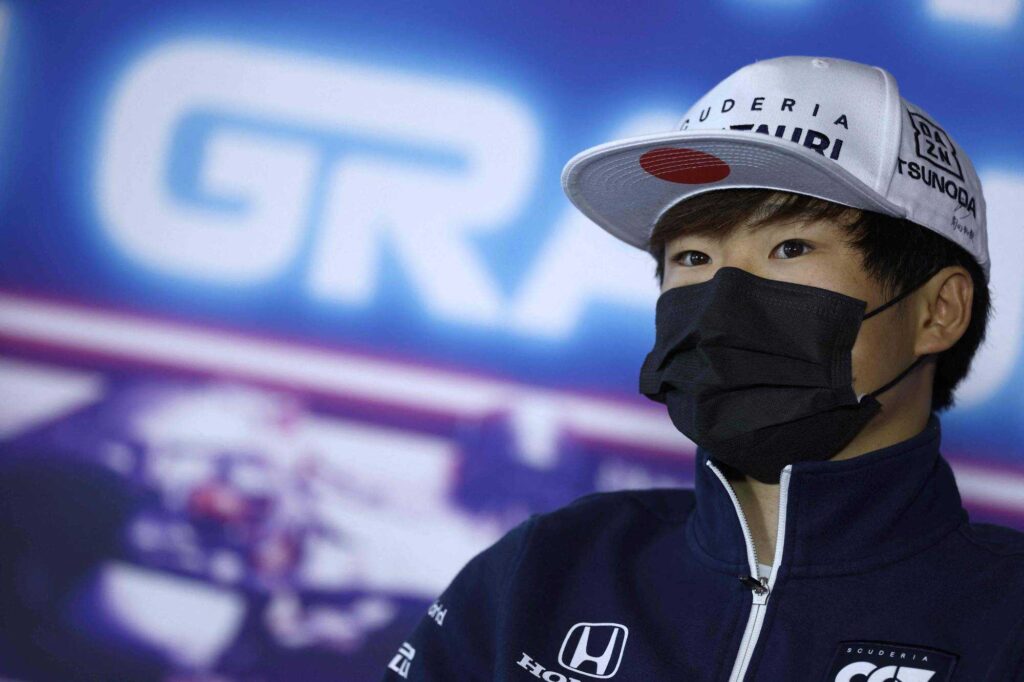 Yuki and Honda
Yuki is a graduate of Honda's Suzuka Circuit Racing School and a member of the Honda Formula Dream Project. The project was started in 2006, to discover and develop talented racing drivers from Japan with Honda as the sponsor.
Honda, When an opportunity came knocking in the bad performance of Daniel Kvyat, it saw an opportunity and placed Yuki in a way that Redbull can't refuse. Honda created a win-win situation in terms of having a young upcoming star and Redbull badly need one as they have in Pierre Gasly is a washout and an old driver in the form of Perez.
There might be a lot of negotiations and favours from Honda to Redbull and it is the same partner commitment that made him retain his seat in F1 for 2022. This retention is even more important as Honda is pulling out of the sport and Redbull's engine manufacturing division needs all the help that it can get.
Yuki Tsunoda in F1 2021
The Japanese driver arrived in F1 with significant hype and has shown flashes of very exciting race craft, notably at his debut at the Bahrain Grand Prix. But the mistakes have been hard to ignore and while Gasly has been one of the standout performers of the season, scoring a podium at the Azerbaijan Grand Prix, Tsunoda has finished in the points just five times.
His haul of just 18 points as opposed to Gasly's 66 points until now put his season in F1, inconsistent at best. His behaviour toward his mechanics was also put in question as he doesn't gel around the team. Even Yuki was surprised to have a seat in F1 for 2022.
Because I just keep crashing and spend lots of money for the team [on repairs]…

"It's not a good way to end the first half of the season, especially in Hungary I went onto the wall in FP1 and ruined the whole session, almost two sessions. I got asked by Franz [Tost] and Helmut [Marko] that I need a more consistent result for driving and more discipline in the sessions. I couldn't improve fully in the first half of the season, that's why"

Yuki Tsunoda on his stay in F1
Guanyu Zhou
Rumoured to be the favourite for Alfa Romeo Racing in 2022, the 22-year-old's performance in F2 has turned eyes. This Renault academy driver made his F1 debut during the first practice session of the 2021 Austrian Grand Prix, becoming the second driver from mainland China to participate in an F1 Grand Prix, after Ma Qinghua.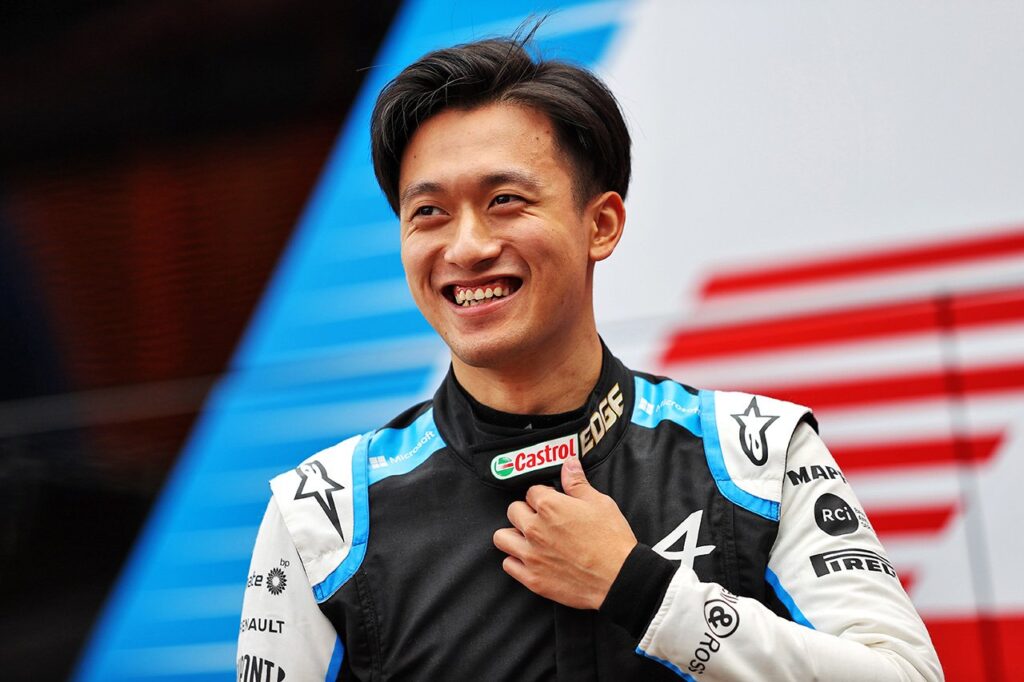 Zhou and Sponsors
His ability had been spotted by Ma Qing Hua, who drove an HRT F1 car briefly back in 2012, and that had led to an introduction to the Shanghai-based SECA organization, a sports management group owned by China Media Capital, which represents athletes and organizations while also developing its sporting properties.
The agency is represented in motorsports outside China by GP Sports Management, a firm headed by veteran F1 manager Julian Jakobi, who once managed past F1 champions Ayrton Senna and Alain Prost at the same time.
All of this resulted in the 12-year-old Zhou flying to England to race karts for a team called Strawberry Racing—and to attend high school in the Yorkshire city of Sheffield. Zhou had been at boarding school in China before going to Britain, but this was difficult.
"I didn't speak any languages other than Chinese," he says. "I went to the same school as the son of my team boss. I was the only Chinese guy there, and at the beginning, it was really tough. The school was completely different to what they have in China, and then at weekends I was racing in the Rotax kart championship in Britain and in Europe."

Guanyu Zhou about his time in England
The F1 Market in China
With the new age tech billionaires on the rise in China, Liberty media would be keen on cashing it there. It may be taking the ropes from NBA by enrolling a Chinese player and catapulting the fan base in China. With 30 Million funding for Alfa Romeo, they can bankroll themselves comfortably to make a better car in 2022.
Though Alfa Romeo's current driver Antonio Giovanazzi a better performer than Yuki or Zhou has one thing missing the leverage to stay in F1. As proved over and over again in the sport in F1 Cash is King.