Turkish Gp, Round 16 of 22 comes to Istanbul, Turkey. #MaxVerstappen and #LewisHamilton separated by 2 points and there are 7 races to go. Since the Mercedes dominant tracks are pretty much done it's anybody's game here. If Mercedes needs a 4th Power supply where will they take it, in Mexico or Turkey? We will have to wait and see. All the Boring tracks gave an exciting race this year, I believe #Turkish GP will be no different.
Redbull is sporting the Honda Tribute Livery this weekend. Initially planned for Japanese Gp, since it was cancelled it is flaunting it in Turkish Gp.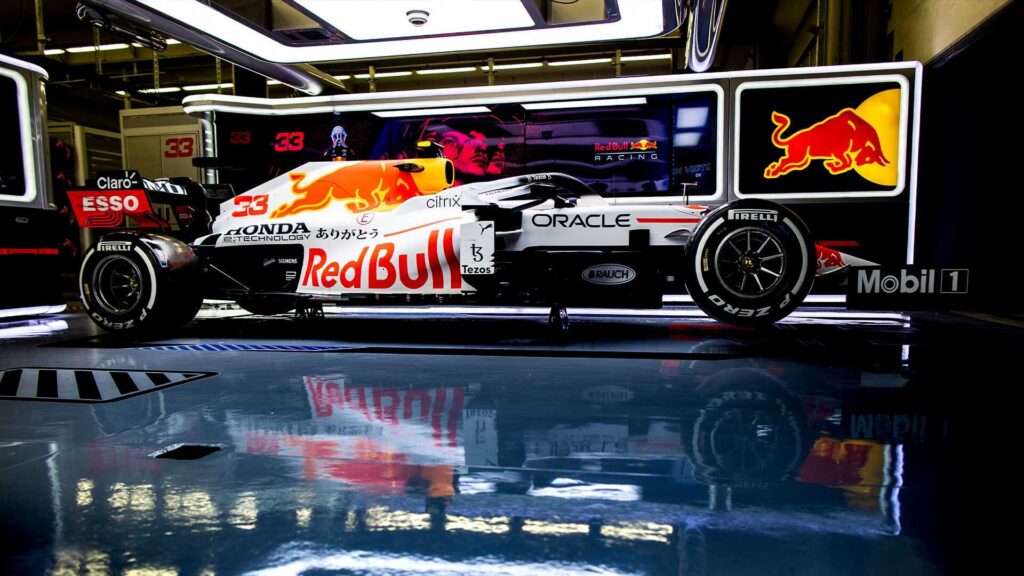 Turkish Gp Weather
Last year, the drivers found themselves dealing with a new track surface which caused no end of issues – and when a sprinkling of rain arrived in both qualifying and the race, carnage ensued. Pirelli has given the teams the middle three compounds here. But how much use will they get – and will the intermediates come into play, let's see? As it stands, FP1 is set to be dry – but FP2 could be a different story and for Saturday it is predicted wet.
Innovations and Testing
Hamilton, Vettel, Sainz, Ricciardo and Russell are also all running prototype gloves this morning that have improved heat transmission protection. The FIA is always looking to improve safety equipment, and this seems related to Romain Grosjean's burns last year. Ferrari is also seen running an alien aero rack.
Hamilton is set for a grid penalty
Confirmation is in as Hamilton has been fitted with an ICE, exceeding his allocation for the season. That will mean a grid drop but crucially, it won't be the back of the grid as he has only taken on one new part. A ten-place grid drop for Sunday, with the weather, set to play spoilsport on Race day things could be interesting.
McLaren will be worth a watch here, coming off the back of two such strong races in Monza and Sochi. McLaren doesn't often show their full hand on Friday, but so far today they have both drivers solidly in the top 10 with Ricciardo in sixth yet to set a time on the soft compound tyre.
Verstappen did improve on his next flying lap and sits second, albeit still four-tenths back from Hamilton. The Mercedes man doesn't have an exceptional record here, especially over one lap. It is a rare circuit where he has never been on pole and with that grid penalty, that is a stat that won't change this weekend.
Although this track isn't renowned for traffic issues, nonetheless Tsunoda turns the airwaves blue after finding Giovinazzi dawdling on the racing line. The rookie doesn't suffer fools gladly it is safe to say, with his ever-patient race engineer having heard plenty of similar comments so far this season.
While the top five aren't exactly a surprise, the rest of the top 10 also contained familiar faces. Alpine had representation from both cars, with Ocon, in particular, looking comfortable. Norris was also there or thereabouts, as was Gasly. Perez rounded out the top 10 for Red Bull, the Mexican always taking a bit of time to get up to speed.
FP2 in Turkish Gp
Everyone has been out, with it remaining just the three drivers Sainz, Ocon and Alonso on the softs. Alpine does often run their strategy backwards with regards to the rest in FP2, choosing to set their quick laps early and then bolting on the harder compounds for longer runs later in the session. 
The breeze is picking up, which may have contributed to Latifi's earlier spin. A few more clouds have appeared in the sky for FP2, but conditions are still warm with supposedly zero chance of rain in this session. 
Halfway through the session, and Hamilton leads much as he did earlier in FP1. Leclerc is pushing him close though, that new Ferrari PU seemingly paying dividends strapped in the back of Leclerc's SF21. Bottas is third, half a second off his teammate. 
While most of the field came here last year, such as the lack of grip that the experience was quite different. As such, most of the younger generation will still be perfecting the racing line, with certain parts of the track was able to be taken flat out this year in contrast to last November. 
"I have water leaking like **** in my boots because your drinking system is leaking like ****"

Kimi
Mazepin had a big slide going through Turn 8. He's ruined his tyres as a result and most likely his underpants too.
The chequered flag comes out, meaning Hamilton is once again on top of the pile. That being said, the gap has narrowed, with Leclerc snapping at his heels, only 0.166s back down the road. Alpine spoke too soon! More late drama – it looks like Ocon has an issue as he fails to move off the grid for his practice start.
We will wait for the Rain God's answer for tomorrow!